Regular price
Sale price
€28,95 EUR
Unit price
per
Sale
Sold out
FAST & FREE Worldwide Shipping

All orders will be processed within 1-3 business days and will require 3-10 business for shipping.

There are no additional duties or taxes associated with shipping.
Try Us Risk-Free For 30-Days

If you or your pet are not 100% satisfied with any of our products, simply return or exchange the item within 30-days from your delivery date - no questions asked.
Every Purchase Supports A Cat In Need

We would like to extend your support to cats that need it most. $2 from every purchase will go back to helping cats in shelters and fosters in our home city of Toronto, Canada.
THE LAST CAT BRUSH YOU'LL EVER NEED 🙀🤯

Make brushing enjoyable for you and your cat

Detect ticks & ringworm with our built-in flashlight + blacklight

Keep your cat entertained with our retractable cat wand + laser

Compact and easy to store

No batteries required - USB rechargeable

View full details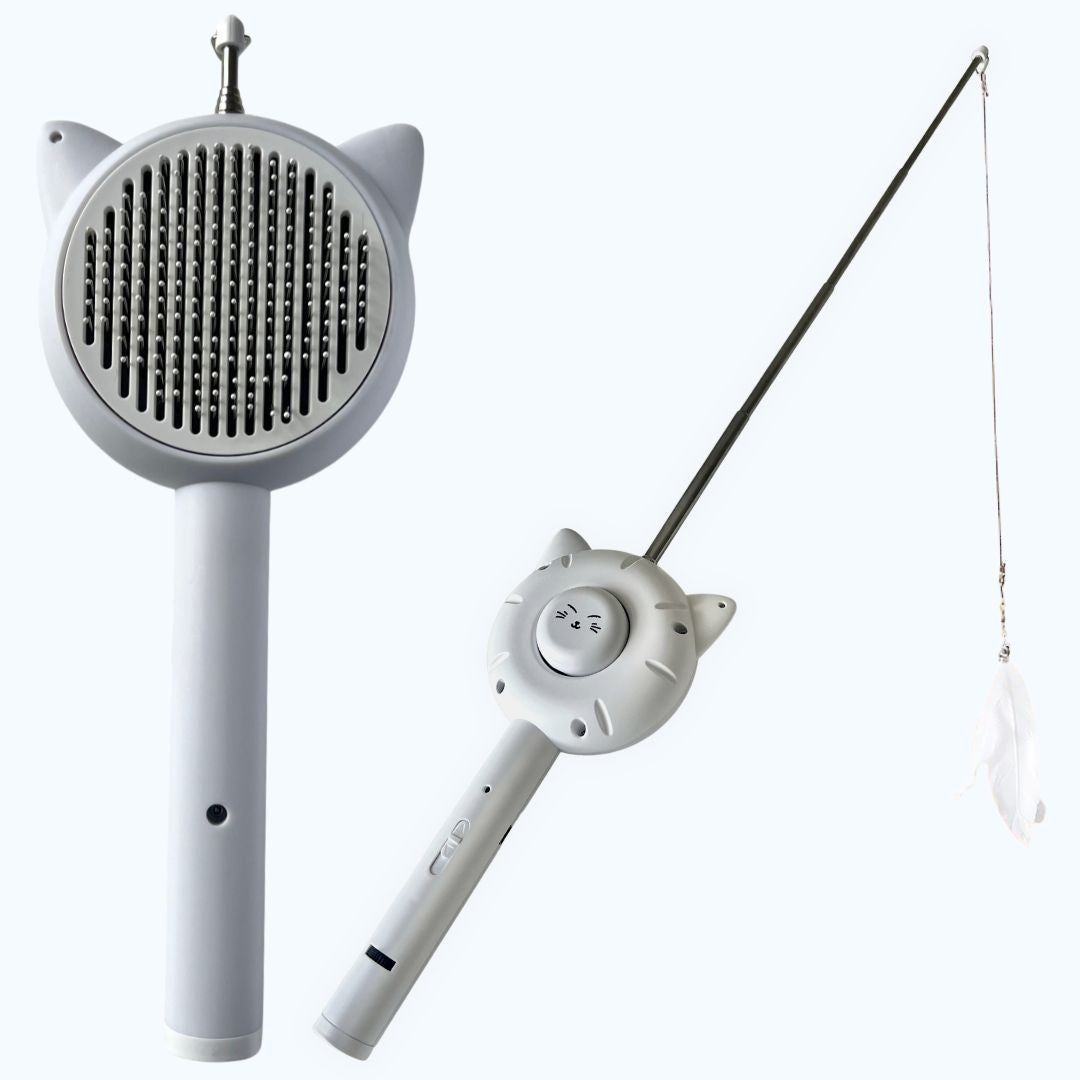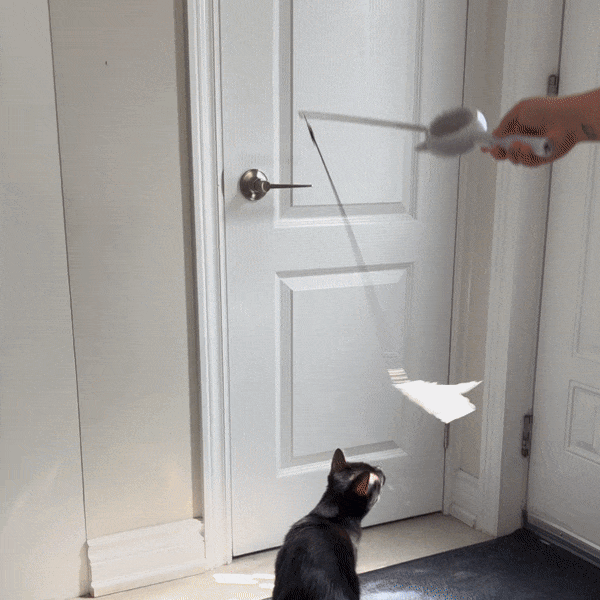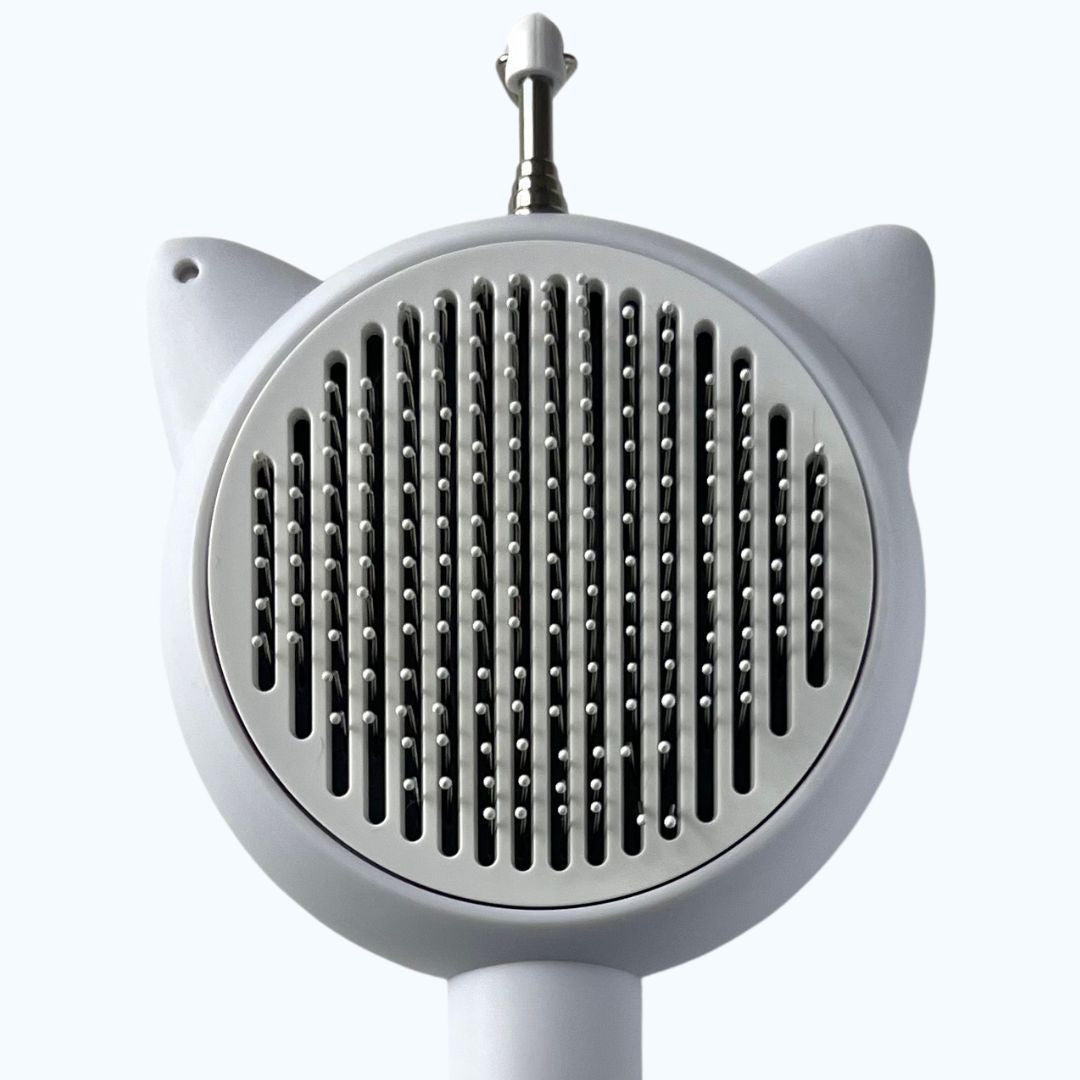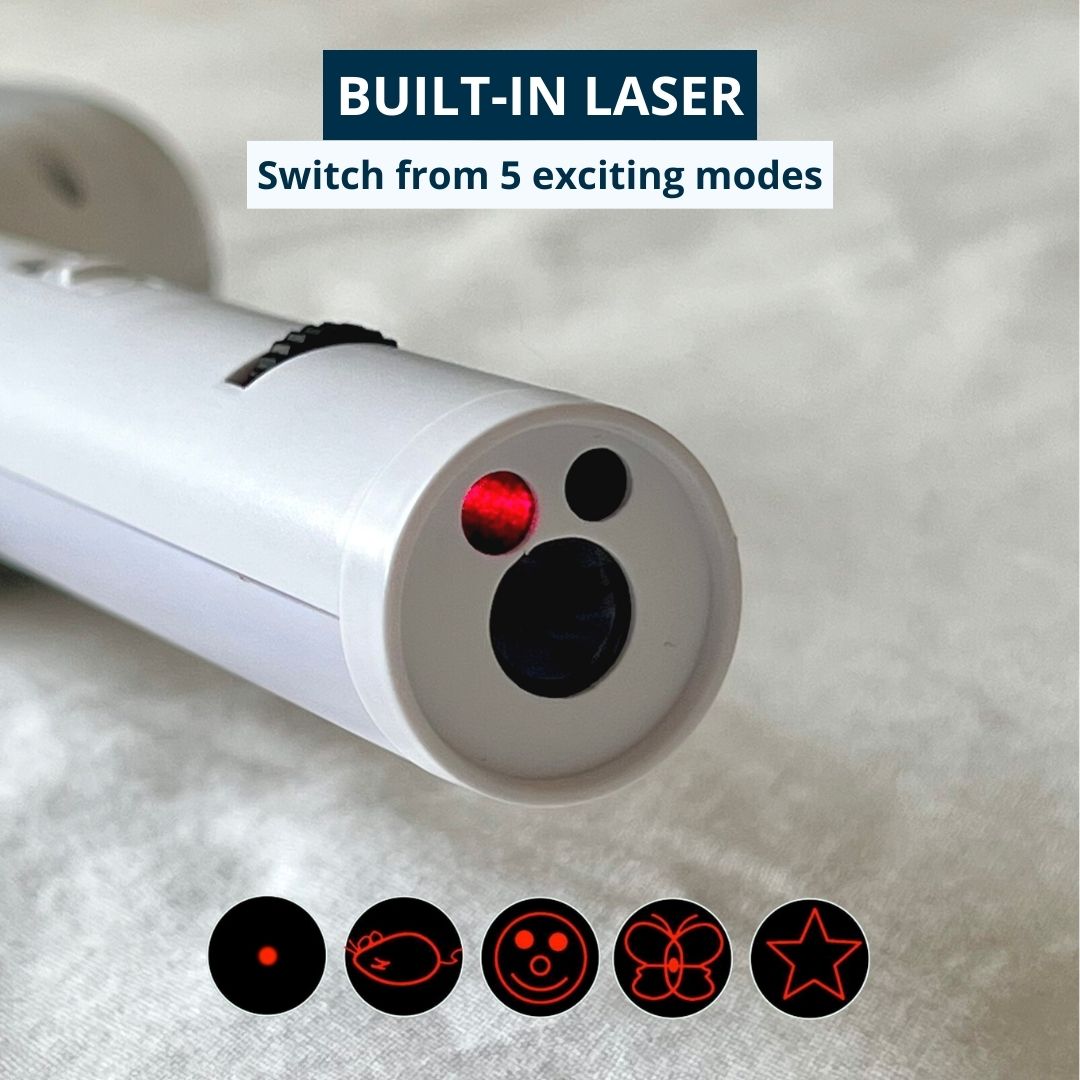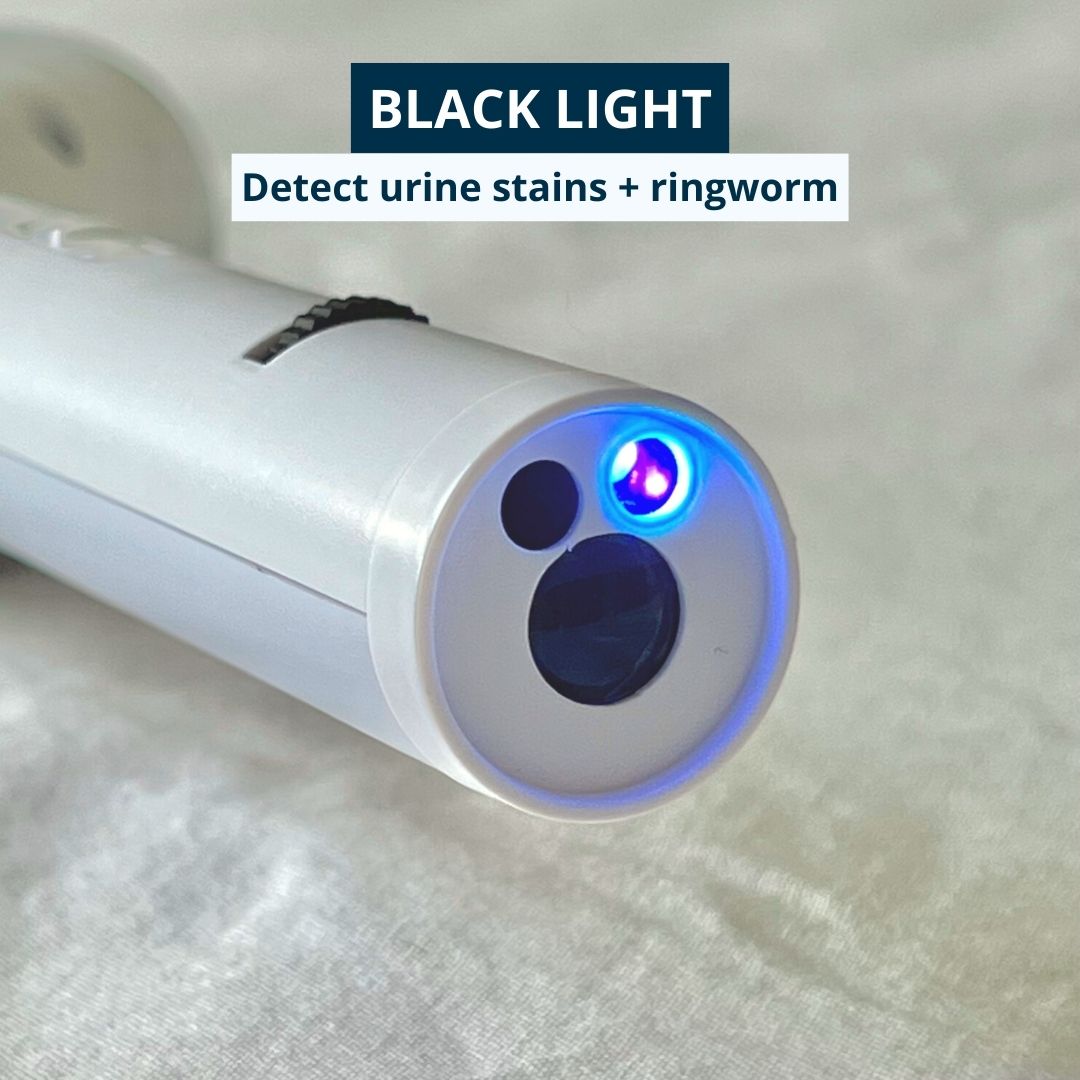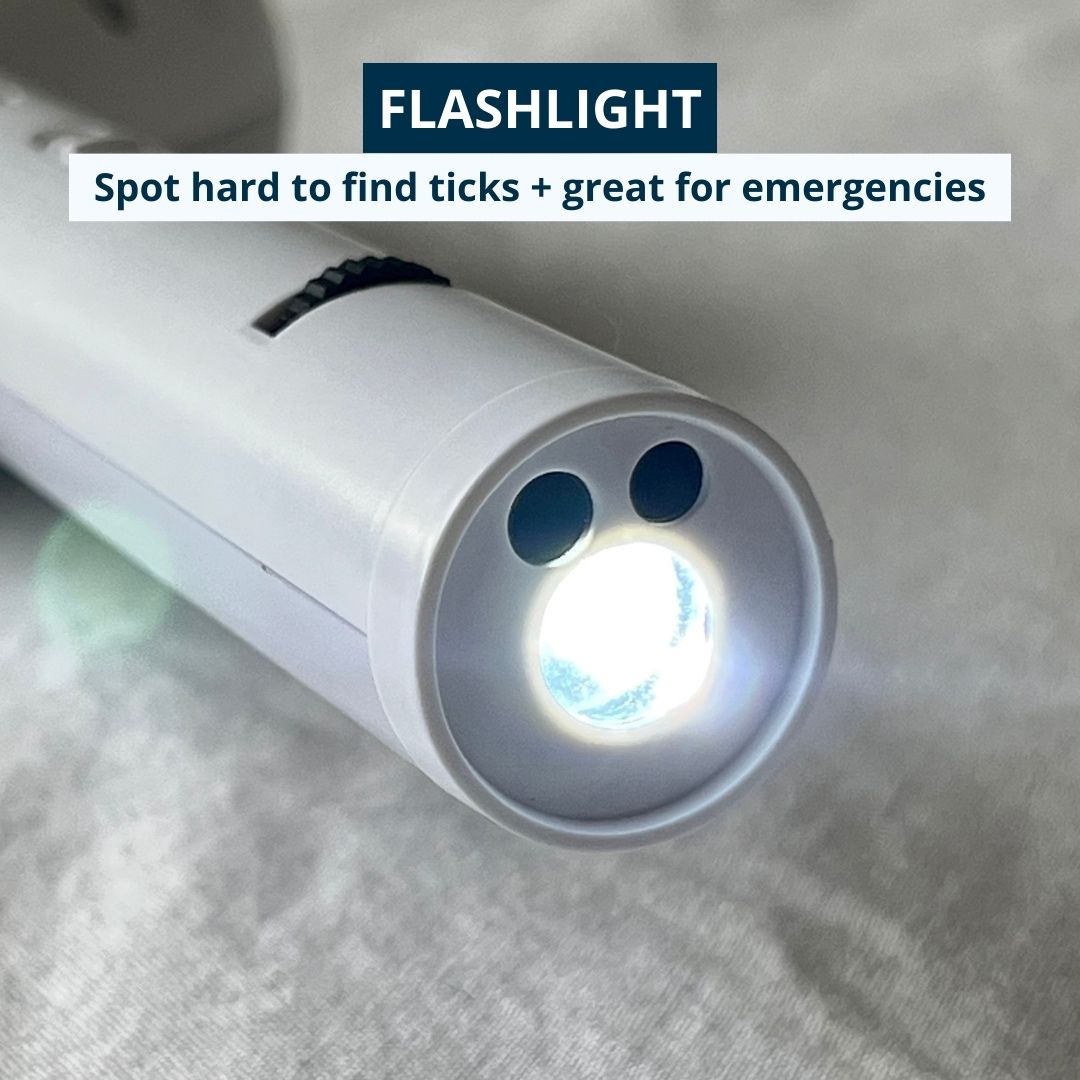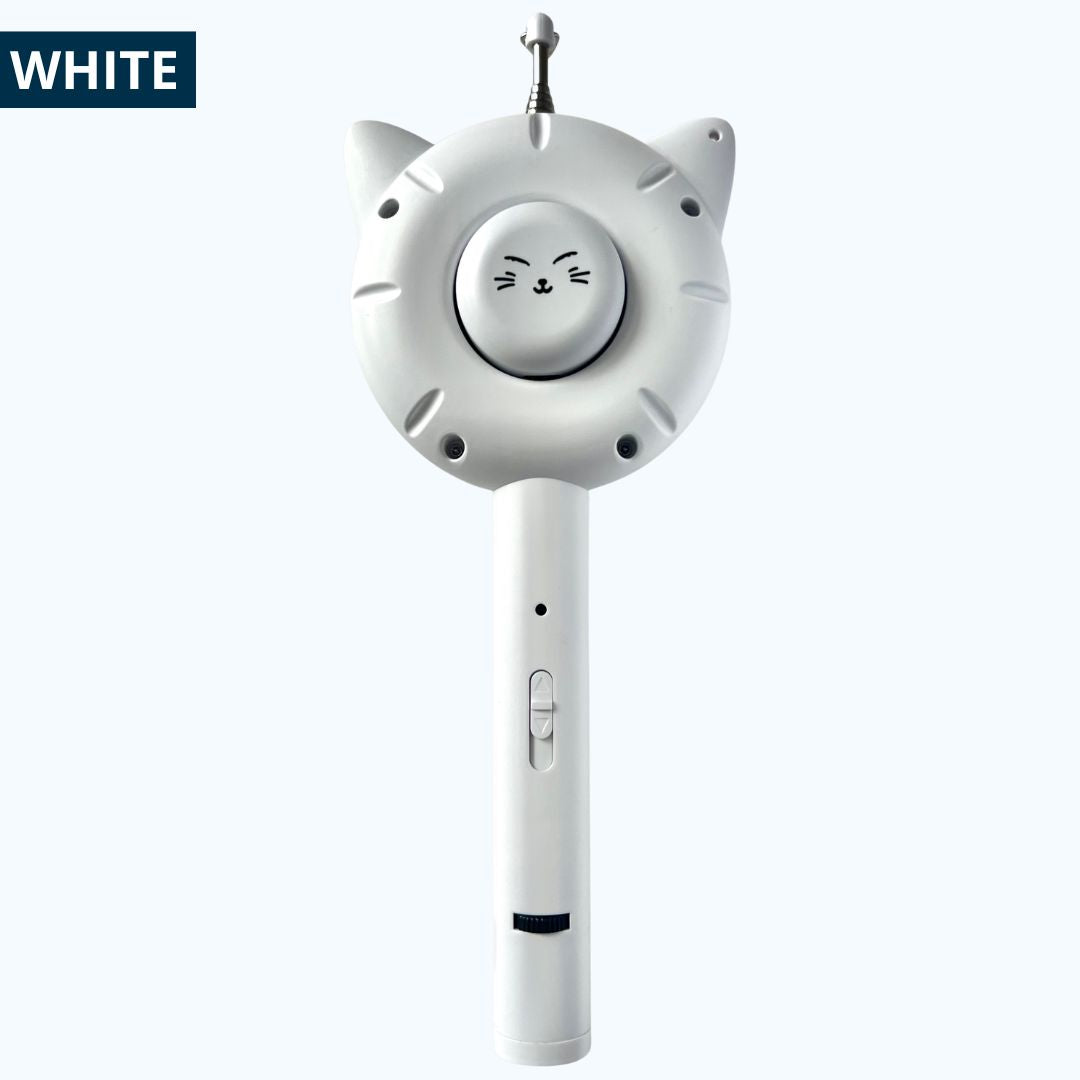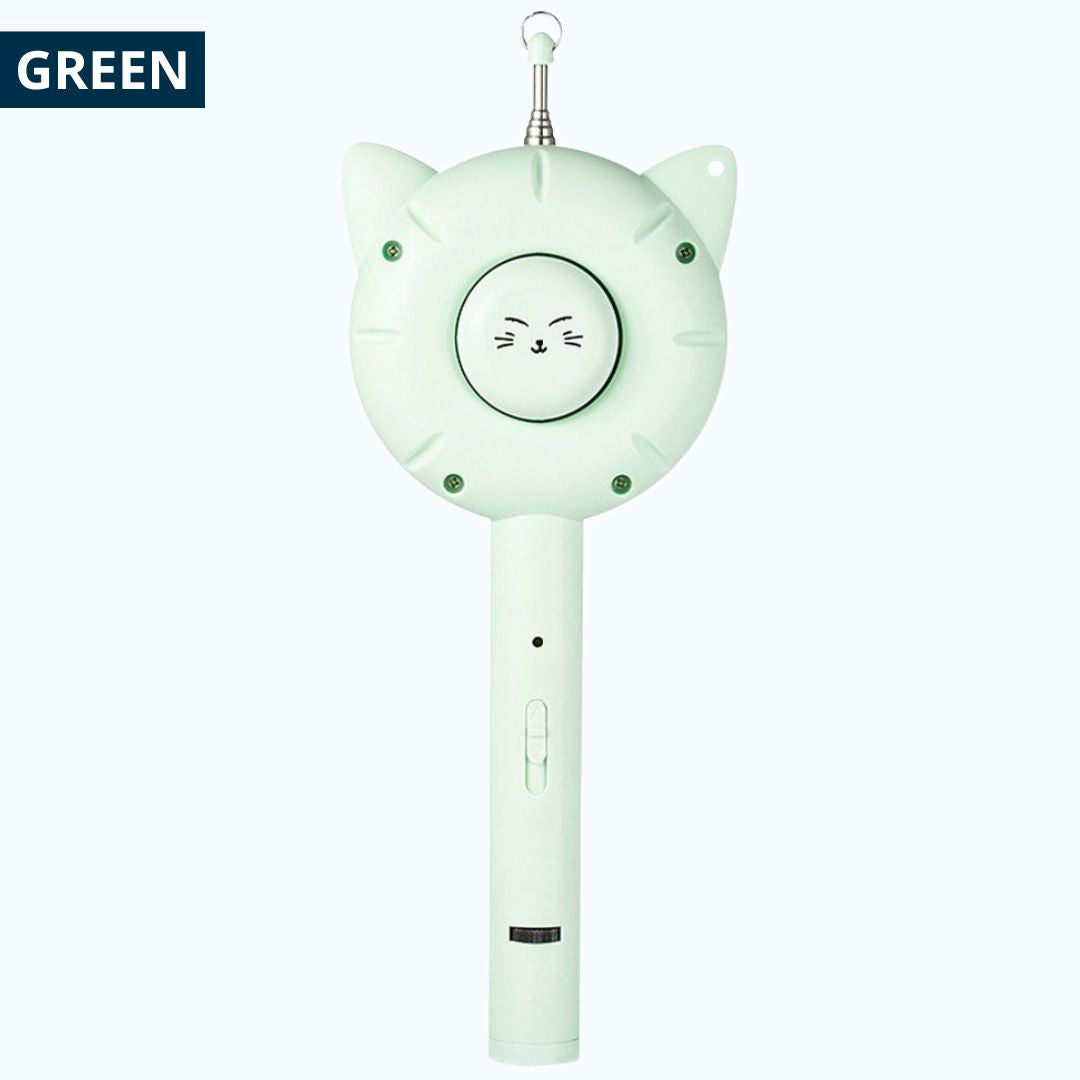 Gentle & Soothing

Eliminate matting, dander, and dust while giving your cat a massage-like sensation that will have them purring for more!

Made For Fussy Cats

This is the only cat brush designed to make brushing pleasurable through positive reinforcement learning, when combined with play.

98% More Hygienic

Our bristles are designed to trap cat hair, dander, and dust from leaving your brush and floating around in your home – the perfect solution for cat owners with allergies.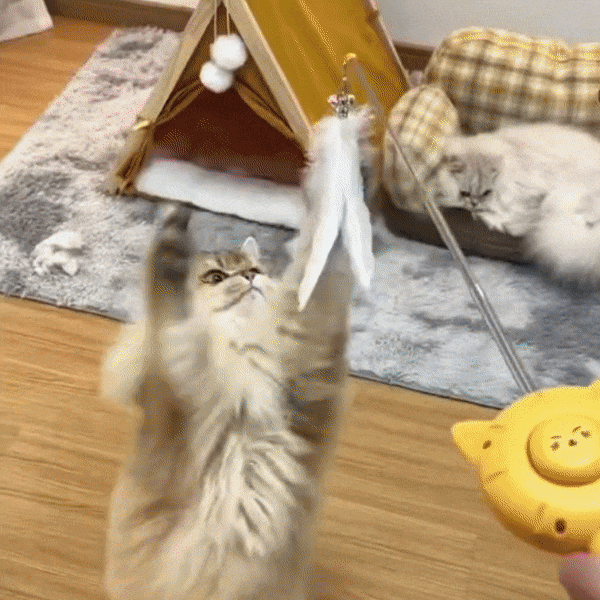 EVERYTHING YOU NEED FOR PLAY
Entertain your cat with our retractable cat wand or keep them engaged with our 6 paw-some laser patterns!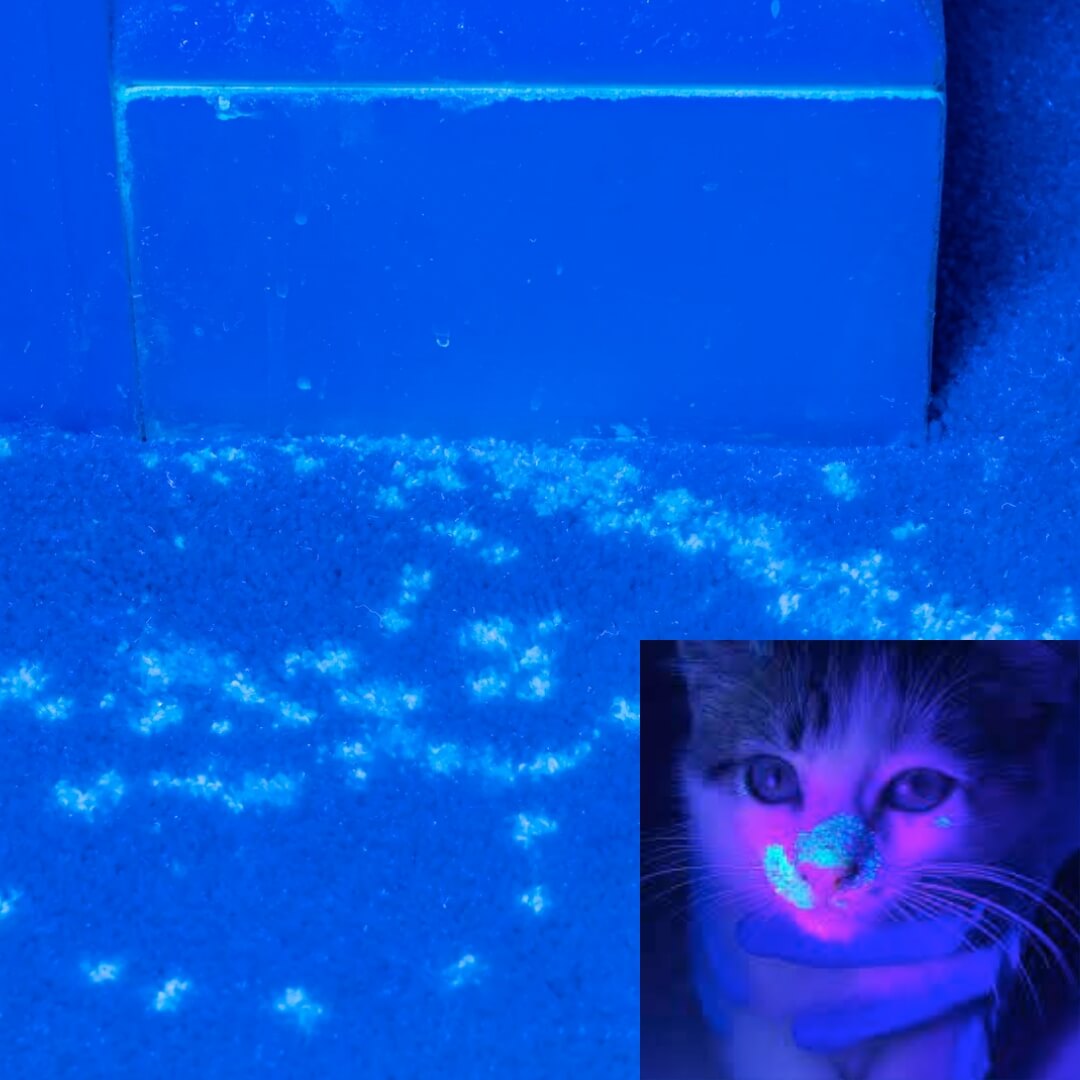 SPOT HARD TO FIND PARASITES
The PurrfectGroom™ comes with a built-in flashlight and black light, allowing you to spot ticks, urine stains, and ringworm with ease.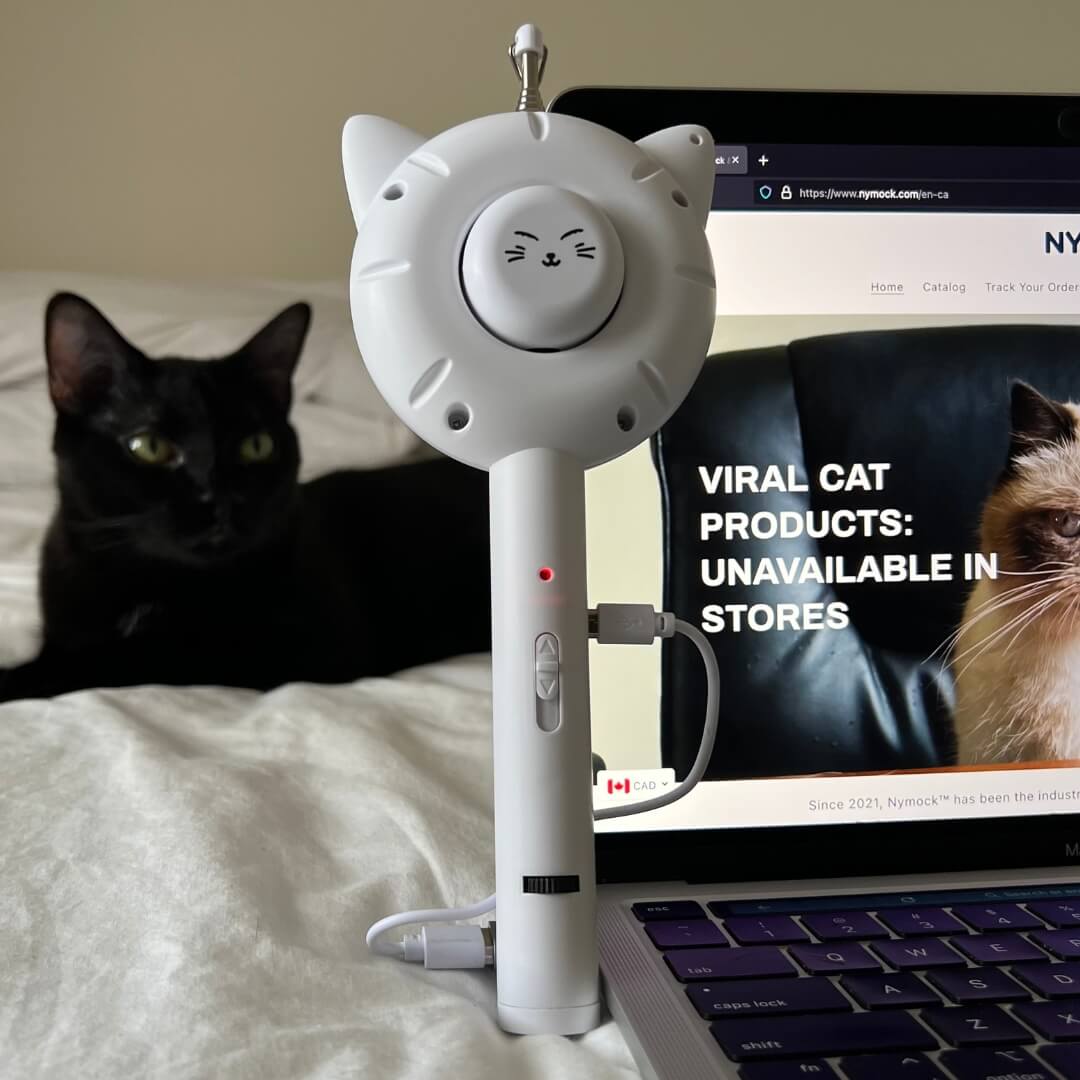 NO BATTERIES REQUIRED
Your flashlight, black light, and laser pointer will probably require a unique set of batteries. Save the planet, and your wallet, one charge at a time with the PurrfectGroom™.
WHY CHOOSE PURRFECTGROOM™ OVER THE COMPETITION?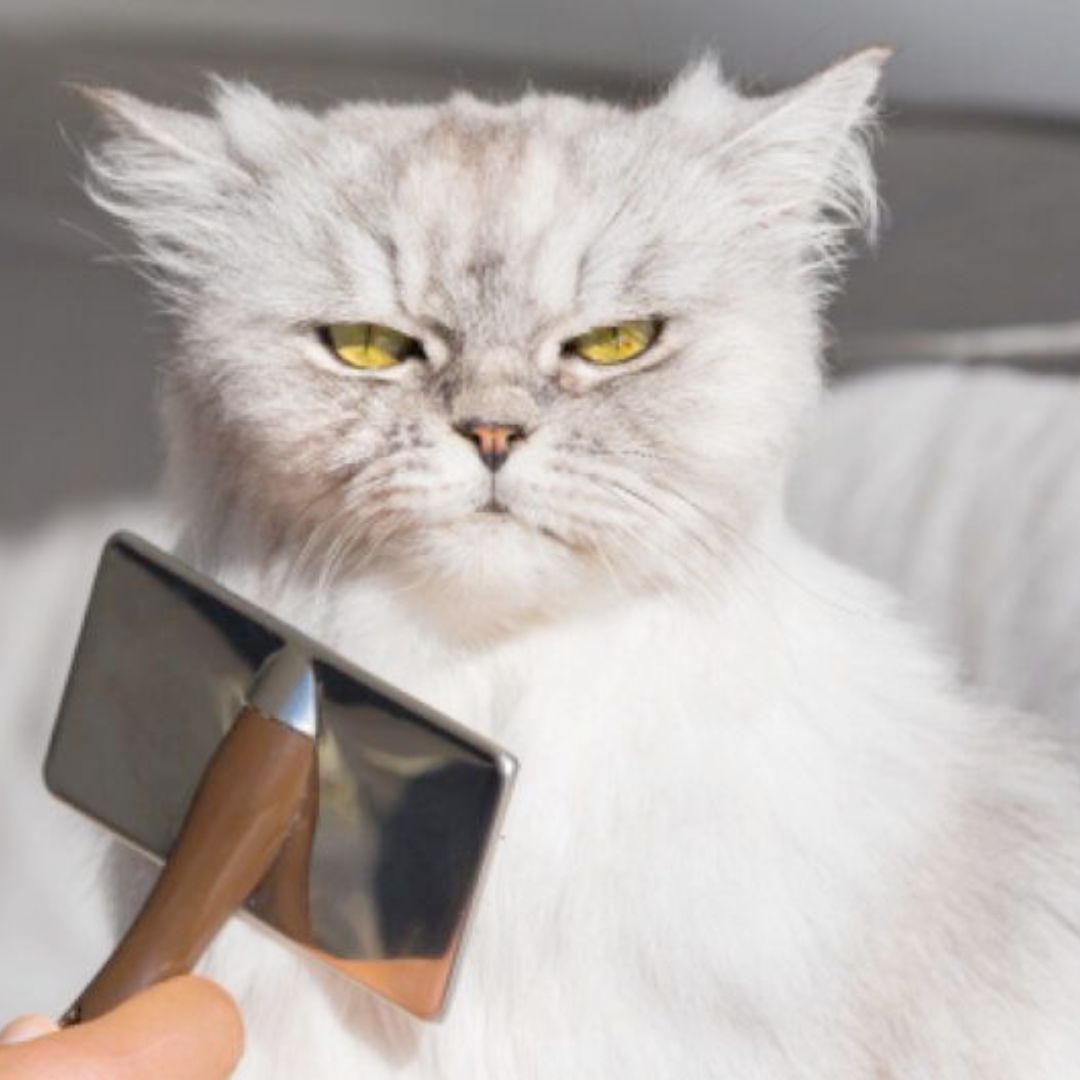 5 Feline Essentials All-In-1

Have a cat brush, cat wand, laser pointer, flashlight, and black light - all within arms reach!
Makes Brushing Easier For You & Your Cat

The PurrfectGroom™ is the only cat brush designed to make brushing easier, for everyone involved, through positive reinforcement learning - when combined with play!
Detects Hard To Find Parasites

Spot ticks, urine stains, and invisible parasites by using the built-in flashlight and black light.
Compact & Easy To Store

Have everything you need all in one compact device - making it a tool you will reach for every day.
Strengthens Your Relationship With Your Cat

By making cat care as convenient as possible, you will find yourself reaching for this brush more often than not, leading to more brushing and playtime - resulting in a stronger bond with your cat!
Environmentally Friendly

The PurrfectGroom™ charges in minutes, allowing you to save money on single-use batteries and the planet as well!
LIVE A HAPPY & HEALTHY LIFE
GROOMING WITHOUT THE FUSS

SAVE MONEY ON VET BILLS

KEEPS YOUR CAT ACTIVE

COMPACT & CONVENIENT
PRODUCT FAQs
What can you use the black light for?

The black light can be used to detect pathogens that are invisible to the naked eye. Examples include human bodily fluids, cat urine, dog urine, and ringworm.
How can I tell if my cat has ringworm?

There are many signs of ringworm but one of the easiest ways to check is by using a black light. If you shine a black light on your cats fur and notice a glowing circular spot, unfortunately, this is a sign that your cat has ringworm.
Aren't lasers harmful to cats?

Laser pointers can be a fun and effortless way to tire out your cat. However, if your cat doesn't get the chance to actually "catch" their "prey," this can lead to feelings of frustration.

To avoid this, it's recommended that you end each laser session by having your cat successfully "catch" something physical. With the PurrfectGroom, simply pull out the retractable cat wand and have them hunt and catch the bird-like feather - just one more reason why every cat owner needs a PurrfectGroom!
SERVING OVER +134,598 SATISFIED CUSTOMERS
FREE SHIPPING

We offer fast and duty free shipping on all of our orders.

TESTED FOR QUALITY

All of our products get tested for quality, safety, and durability.

30-DAY RETURNS

Get to know who we are by trying our products risk-free.

SUPPORTER OF CAT FOSTERS

A portion of all profits goes back to helping cat shelters and fosters in need.